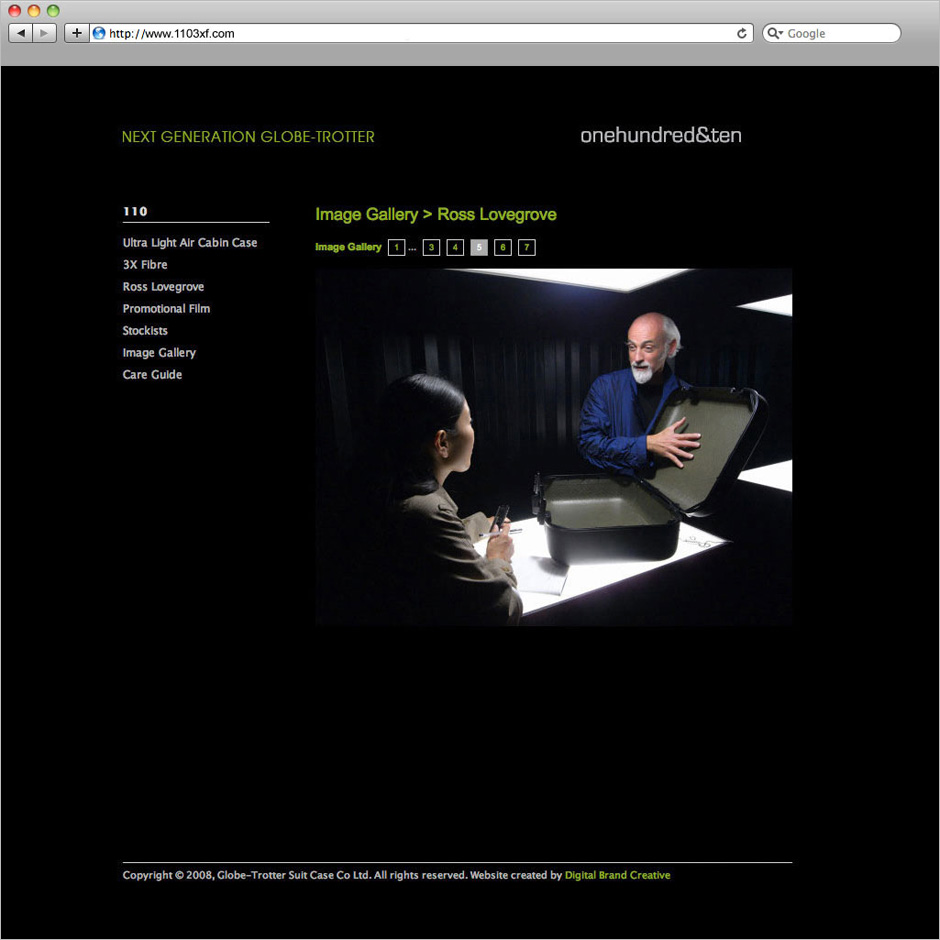 Brief
Create a promotional website to PR the launch of the 110 Air Cabin Case. The site should be clean, chic and inform viewers of the luxury product produced by Globe-Trotter.
Approach
Brief refined and developed further with the Globe-Trotter sales team. Off-line sales collateral used as direction and guidelines for the website design.
Solution
Site designed and developed using the CMS platform Squarespace. Features include a promotional video and image gallery.