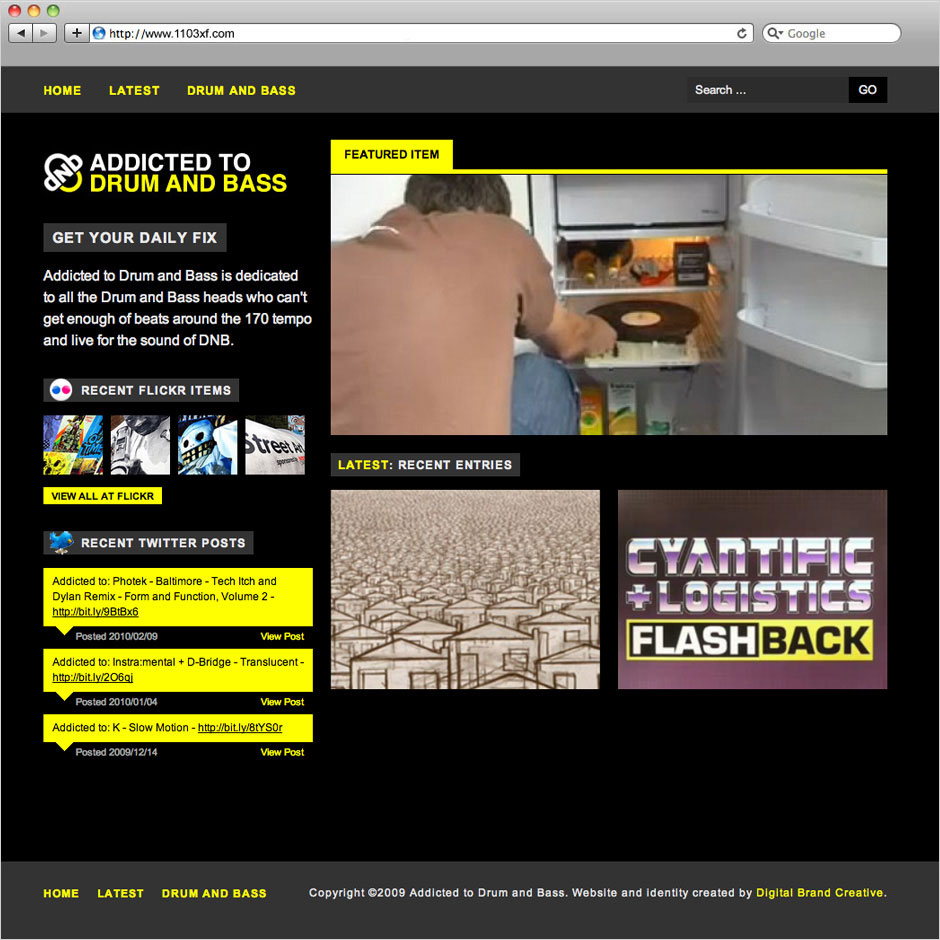 Brief
Produce a website that reflects the impact of drum and bass music and artists. The site should be bright, positive and supply visitors with latest news updates, release and track information.
Approach
Existing websites researched and concept visuals created. Website design places emphasis on the latest featured news item with the site inline visually with the brand identity.
Solution
Website designed and developed within WordPress. Content styled with Flickr photo integration and latest Twitter feed updates.