Globe-Trotter Website Support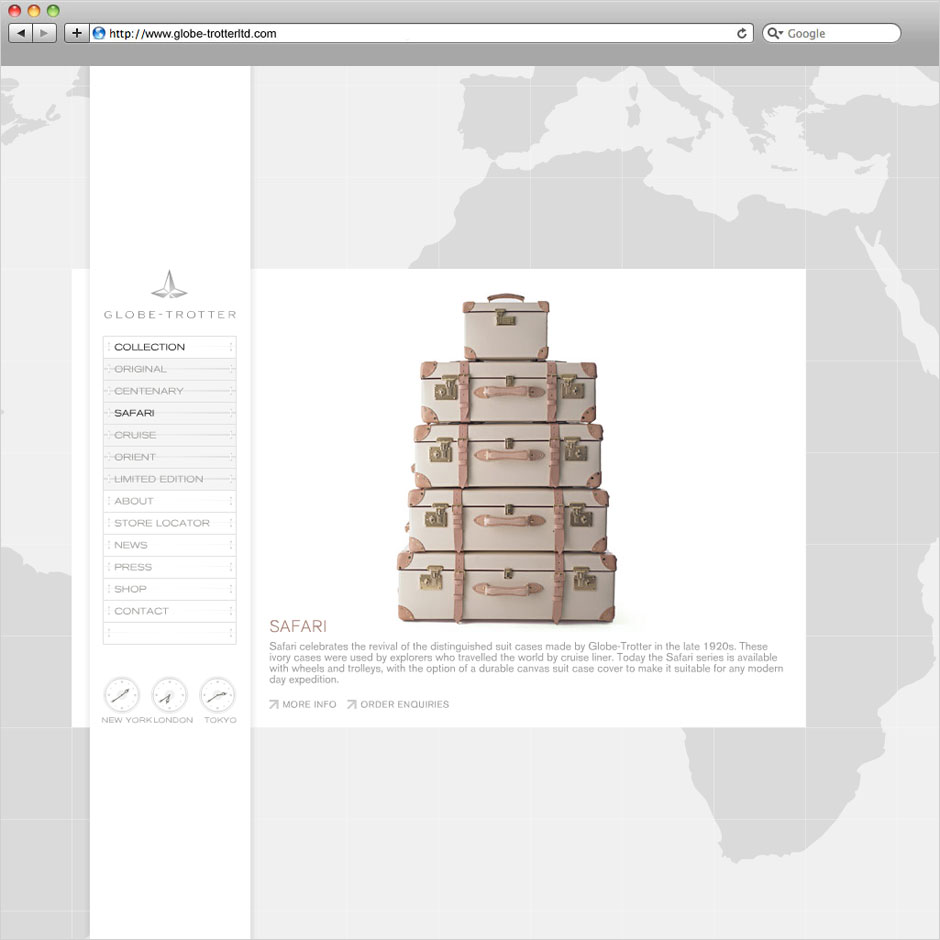 Brief
The Globe-Trotter website requires updates to the collections and content. Ensure that all the content is displayed effectively with attention to all details.
Approach
Analysis of site and code base to ensure all updates are completed effectively. Flash, XML and PHP database updates completed.
Solution
On-going support of website with all content up-to-date and displaying effectively. Repeat seasonal collection updates completed.