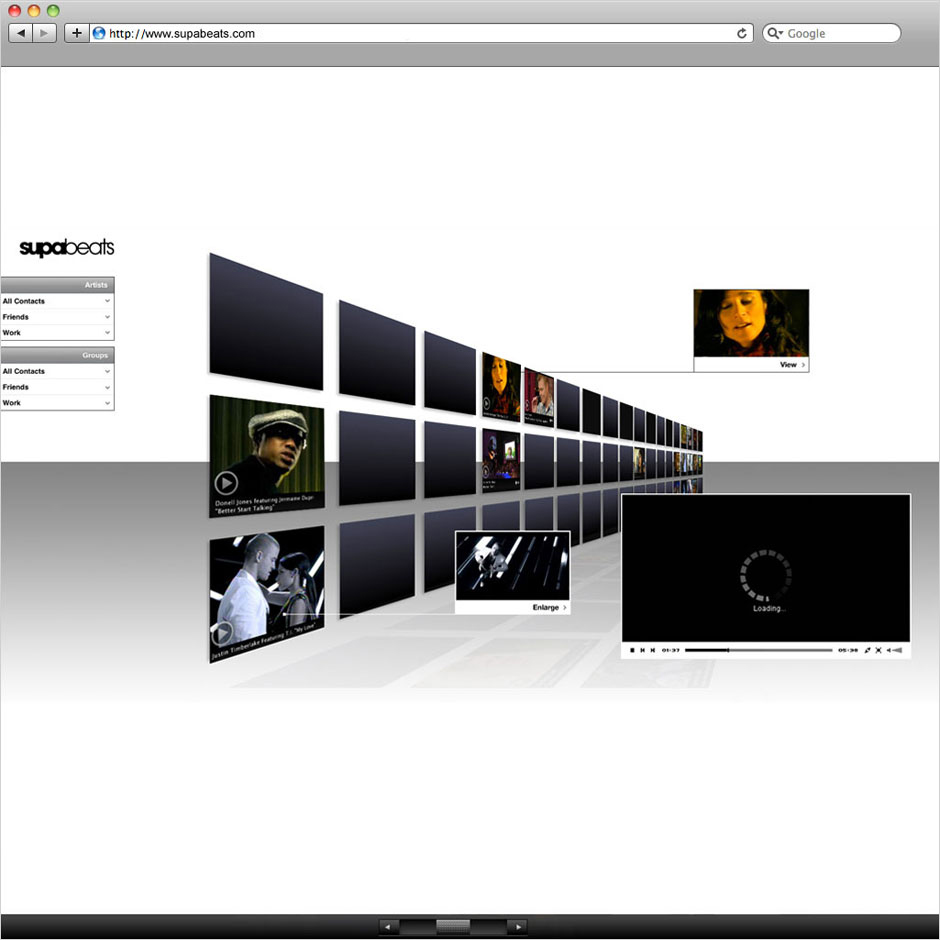 Brief
Create a dynamic interface to showcase music artists within an online community. The site should be clean, cool and modern with an emphasis on interaction and experience.
Approach
Researching interface and developing ideas with client. Sketches of interface structure created and then visual produced and approved.
Solution
Interface developed forms the base for the complete site look and feel. Additional site pages designed and developed further ready to be placed live during 2010.