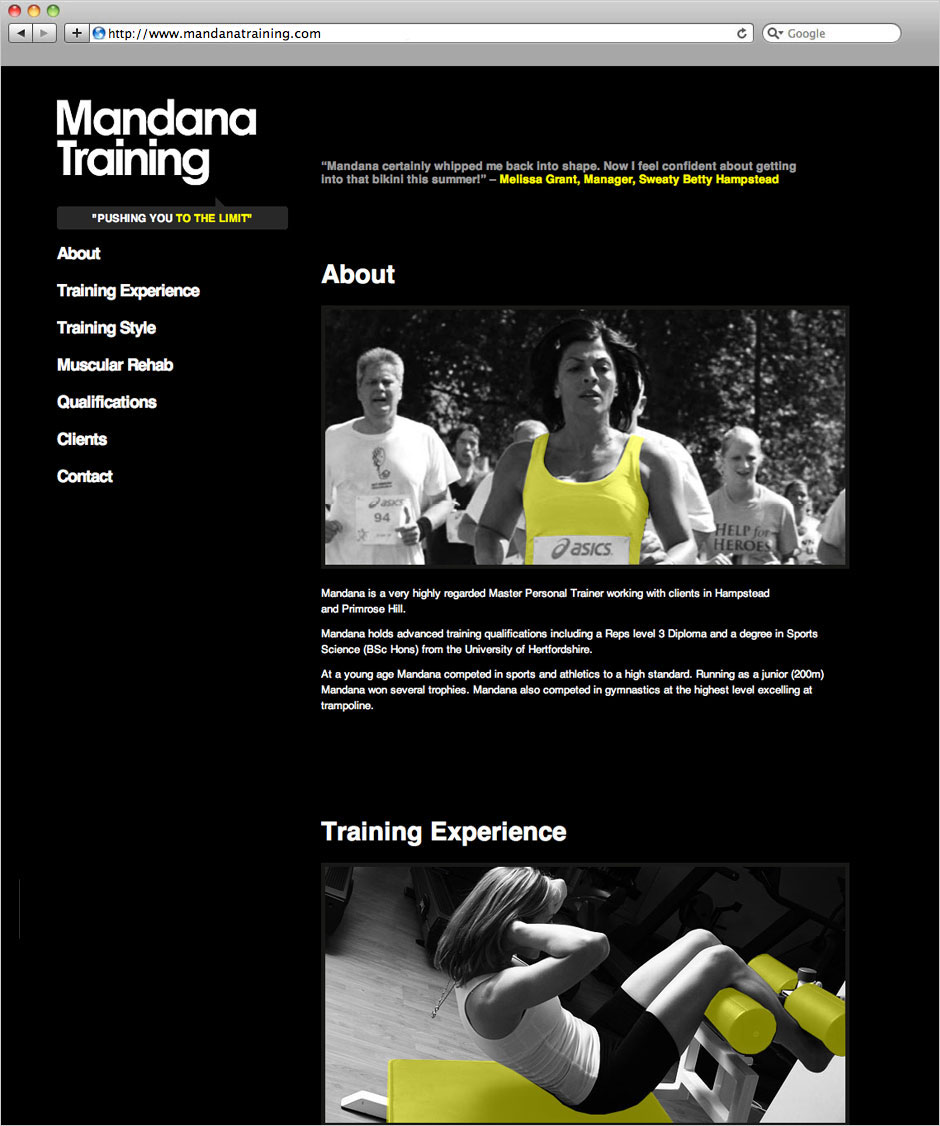 Brief
Create a website that is fitness focused and attracts new clients and bookings. The site should be striking and communicate information clearly and effectively.
Approach
Workshop session with client to understand business and user audience. Design visuals developed inline with black and white brand identity.
Solution
Site designed and developed within WordPress. The brand image is reinforced via the use of spot colour overlays throughout the site.