Dan Elman Identity and Website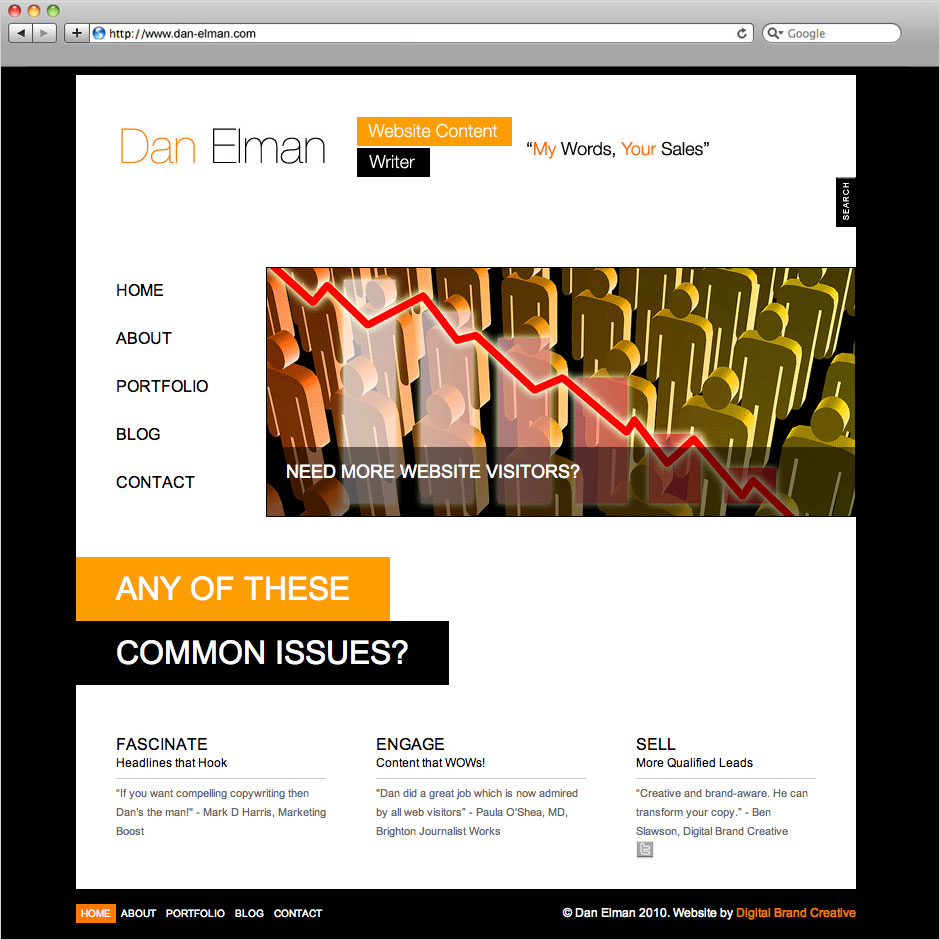 Brief
Create a promotional website to PR marketing consultant and copywriter Dan Elman. The site should reflect the strengths of the corporate identity and provide a platform for latest news.
Approach
Design visuals developed with feedback and approval from client. All content accessible and structured to promote services and latest news effectively.
Solution
Website designed and developed in WordPress. Newsletter statistics and sign up widget integrated into site.