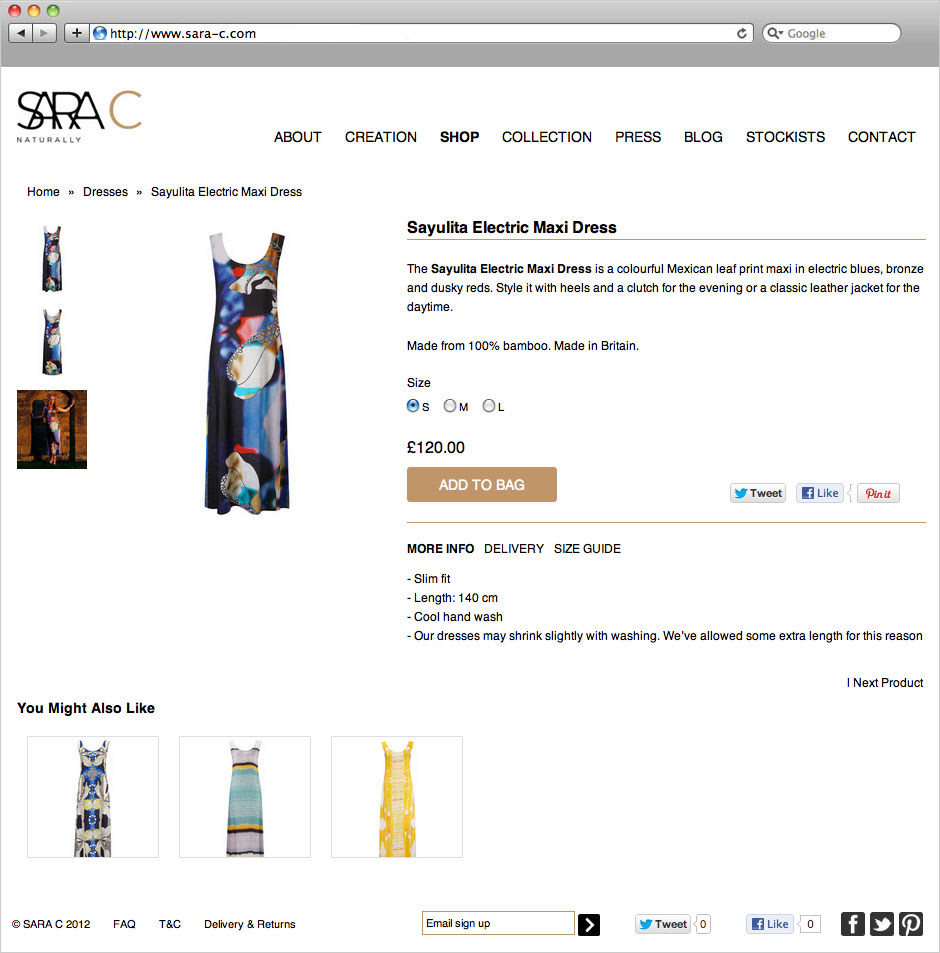 Brief
Create and develop an E-Commerce website for womenswear designer SARA C.
The site should reflect the Natural and Eco-Friendly qualities of the brand and showcase the latest SARA C collections.
Approach
Analysis and briefing to understand the SARA C business, brand and vision. Design visuals and site content designed to showcase clothing collections.
Solution
Site designed and developed within WordPress.
The site includes Shopify E-Commerce integration for showcasing collections and driving online sales and includes social media and gallery style features.